Michael J. Ballway
Managing Editor
mballway@turley.com

Michael Ballway joined the staff of the Agawam Advertiser News in October 2014, continuing a decade-long career in community journalism. He began as a reporter in Central Massachusetts, including a year at the daily Southbridge Evening News. He won regional press awards for transportation writing as editor of the Woburn Advocate in 2007, and for headline writing as editor of the Times & Courier of Clinton in 2008. He most recently served as a page designer and design team leader for GateHouse Media, and as a news correspondent for the Telegram & Gazette of Worcester. Michael is a native of Chicago and a graduate of the College of the Holy Cross in Worcester, where he double-majored in history and religious studies. In addition to spending time with his wife and two children, he enjoys reading, classic movies, listening to music, ice skating and skiing.
John Baskin
Sales Associate
jbaskin@turley.com
John has been with Turley Publications since 2006. He received his bachelor's degree from the University of Massachusetts in 2004 and went on to earn his master's degree from Antioch University in Keene, N.H. in 2006. While not a resident of this town, Baskin considers Agawam his "adopted home" and thoroughly enjoys his job as sales representative. Having grown up in a family-owned hardware business, he feels he understands the wants and needs of the small business owner. He and his wife, Maryanne, reside in Easthampton with their son, Wyatt.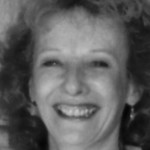 Teri Machia
Office Manager
aan@turley.com
Teri has been with the Agawam Advertiser News for 26 years. According to Machia, "What began as a part-time job for a stay-at-home mom with two children, evolved into a great opportunity to meet many wonderful people and work at a paper that I have great affection for." Born and raised in Springfield, she and her husband Allen have been residents of Feeding Hills for 38 years. They have two children, Selena and Jeff.